Time for a Vintage Watch - A Mini-Guide to Purchasing a Pre-Owned Luxury Watch
It is no secret that watches have become more than just a timepiece. Luxury watches have evolved into pieces of fine jewelry, not to mention a symbol of status in today's society. If you are thinking about purchasing a luxury timepiece, keep in mind that it is an investment. These luxury items are built to last and maintain their beauty through years of wear. Luckily, the market for pre-owned luxury watches is on the rise, extending the possibility of owning a luxury watch outside of the elite, to those of us who don't make at least 6 figures a year! Before you buy a pre-owned watch, however, there are a few things you should know.

Things to Consider Before Buying a Pre-Owned Luxury Watch

Do your Homework! Research you brands. Check out the different designers out there before you make a decision. Each designer creates a different style of watch and it is important that you find the style that is right for you. Read online reviews to determine the performance of the timepiece. Customer feedback is one of the most valuable and honest types of information you can find about a product.
Once you determine the brand that is right for you, do an extensive price comparison. Google your favorite watches and see what the market is like for that particular timepiece at that particular time. Some timepieces could be discontinued or a limited edition, making them more valuable.
Make sure you are getting the real deal. The market for replica timepieces is a lucrative one and often dealers will misrepresent their replica watches as genuine. Always as for a serial and model number for the watch and have it checked by a reputable dealer. Familiarize yourself with what a genuine watch of your preferred brand looks like. Also, it is always a good idea to try and get the vendor on the phone to see how reliable they are. Often, fraudulent sellers will shy away from speaking on the telephone or meeting in person.
Ask dealers for a description of the parts and whether they are working or not. If the timepiece is in a location near you, visit the location and see the timepiece for yourself if possible. You want to make sure you are purchasing a functioning timepiece!
It is important to know the cost and availability of replacement parts for you timepiece. Keep in mind that you are purchasing a pre-owned timepiece. We all know that few things can function with the same parts forever! Check for service stores in your area.
If possible, try and get the original box and certificate when you purchase your luxury pre-owned watch. These accompanying items can greatly add to the value of your timepiece. If you should choose to sell it later on, this is a very important thing to look for.
Ask if the seller provides a warranty for the watch. Because the watch is pre-owned, it is not likely that the manufacturer's warranty is still valid. Any good pre-owned watch dealer should offer a warranty on the item. Always, always, always read the fine print of your warranty!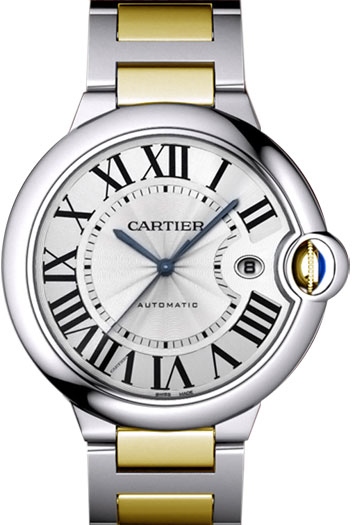 Pre-Owned Watch Rating System and Terminology
(courtesy of http://www.finestwatches.com/blog/archives/13-Guide-to-Buying-a-Pre-owned-Timepiece.html)

New Old Stock - An older watch that has never been worn.

Mint - Worn but shows very little wear.

Near Mint - Worn but shows some minor wear.

Excellent - Shows slight normal wear.

Very good - Shows normal wear.

Good/Average - Shows heavier than average wear.

Fair/Below Average - Some damage or other serious problems.